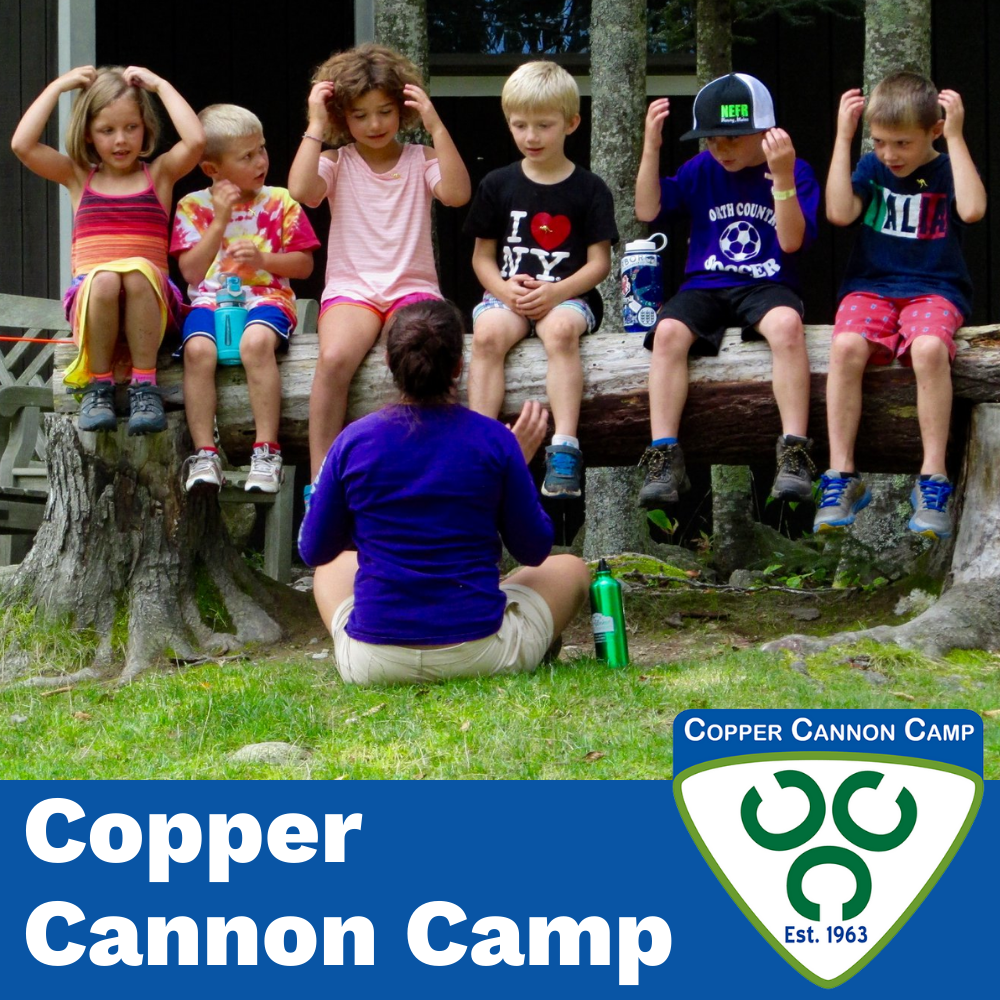 Copper Cannon Camp's mission is to enrich the lives of under-served youth of New Hampshire by providing a quality tuition-free camp experience. In addition, we offer a day camp for the local community on a sliding scale, a series of teen leadership retreats during the school year and Grandparents' Camp for grandparents raising their grandchildren. The founder of Copper Cannon Camp, Hamilton Ford overcame an underprivileged childhood. The impact of his own experience at a summer camp fueled a dream to someday give another child that same escape. In 1963, Hamilton Ford decided it was time to give back for what he had received and began Copper Cannon Camp. He started bringing children from orphanages to his ski lodge during the summer months. From its humble beginnings in the yard of Ham Ford's ski lodge to our present location, Copper Cannon has grown while still maintaining its original intention of providing low-income children with a free camp experience.
Every child deserves to have the summer camp experience, regardless of their financial or family situation. There are life-changing opportunities unique to a summer camp setting – things that otherwise might not be experienced, learned, or realized at home or school. Camp is more than just a week of simple activities. It offers a chance to build social skills, try new things, and participate in enrichment activities.
The camp's short term, intermediate, and long term goals are threefold: physical, social, and cognitive. Campers are challenged to increase physical activity and improve their understanding of the benefits of exercise. Nutritional education is provided to understand caloric consumption and maintaining a healthy weight through choices and exercise. Socially campers experience a community where positive or pro-social skills are taught and reinforced throughout each day.
Cognitively campers are supported as they read, write, and participate in hands-on science projects as a means to maintain academic skills during the summer. The academic encouragement paired with the power of educated role models has the effect of increasing the academic aspirations of our at-risk campers.
One way to maintain that positive connection for the youth is through our series of Teen Leadership Retreats. We piloted the program two years ago and received a wonderful response. In the last year, fifty-six youth attended one of the three weekends with each one focusing on a different aspect of leadership: self, others, and the environment.
The next step for Copper Cannon was implementing our Grandparents' Camp Labor Day Weekend. More and more grandparents are raising their grandchildren and we plan to support their efforts with a free family camp allowing the families to connect, build relationships, have fun and leave with positive memories that can help when faced with adversity. Funds will be used to support local children attending a life-changing week at Copper Cannon Camp.
Some children are lost in the woods and others are found! This can be summed up by a career Air Force officer/former camper:
"Copper Cannon opened my eyes to the outdoors which is still a huge part of my life today. It kept me off the streets and potentially ending up where a lot of my friends did, either in jail or in some cases even ending in death. It allowed me to be a kid forgetting about the troubles in my life such as my alcoholic father. Copper Cannon was my home away from home in the summer and I am sincerely grateful for every bit of the experience."