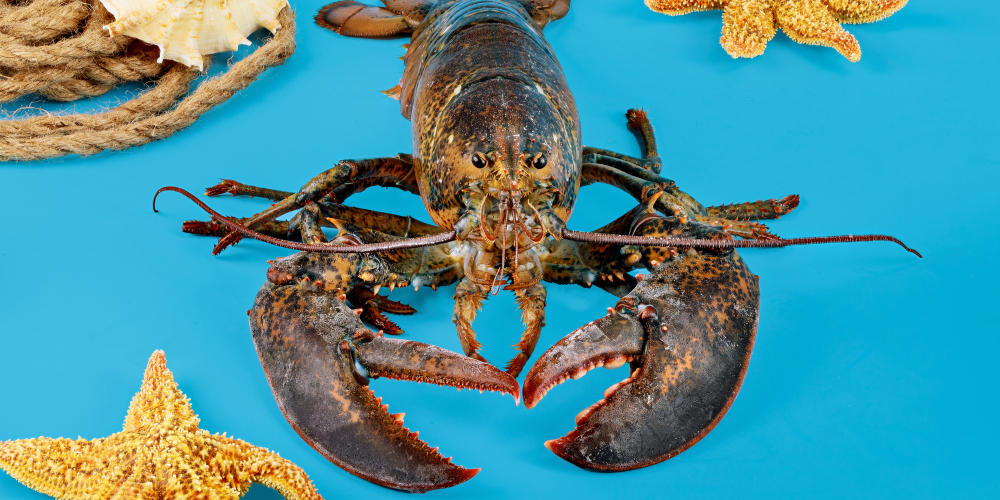 Where have all the lobsters gone? Well, plenty of them are still chilling in our lobster tank as usual. But if you're wondering about our famous annual Lobsterpalooza, then we have some news – it's not happening this year. Sorry! Even though it's really fun to sling lobsters for a big crowd, we had to make this tough decision for many reasons.
Here's why:
1) Cost. For the past few years, lobster prices have been extremely unstable. It's an absolute rollercoaster, and it's getting harder and harder to predict each year. It takes us a bit of lead time to negotiate in advance and get you the best price, but lately that hasn't been feasible.
2) Ecology, part one: We've had quite a few Members reach out to us with concerns about the plight of endangered right whales becoming ensnared and injured by lobster trap lines. There's been a lot of media coverage around the issue recently, which has fostered a great deal of concern as well as some debate. Fortunately, many lobstermen are now using safer lines. We'd still like to be mindful of this, and we're actively monitoring the latest reports and news on whale safety.
3) Ecology, part two: To pull off a successful 'palooza, we usually hire our wholesaler to fill up a big truck with lobsters and schlep all the way from the seacoast to the mountains… twice. Round trip. In one day. As you can imagine, the carbon footprint on that isn't so great. #eatlocal
4) Inclusivity: Lots of people love lobster, but we also realize the 'palooza left many of our vegan, vegetarian, and shellfish-averse friends out in the cold. We've since decided to focus our energies on events that lots of different people can enjoy, like our upcoming Summer Brewfest on July 15 and our Local Food Celebration on August 12.
5) Our favorite lobsterman retired. It was extremely helpful having someone who'd cut special deals and make extra trips to expedite lobsters to Littleton, and our awesome prices hinged on that unique little bit of cooperation. Unfortunately, it's no longer an option. We wish him the best, though!
We're very sorry if you were looking forward to lining up at the crack of dawn to snag a bag of crustaceans and are now feeling horribly disappointed. Hopefully, you'll be able to make it to some of our other fun summer events- and of course, we'll still have live lobsters in the tank in our seafood department!