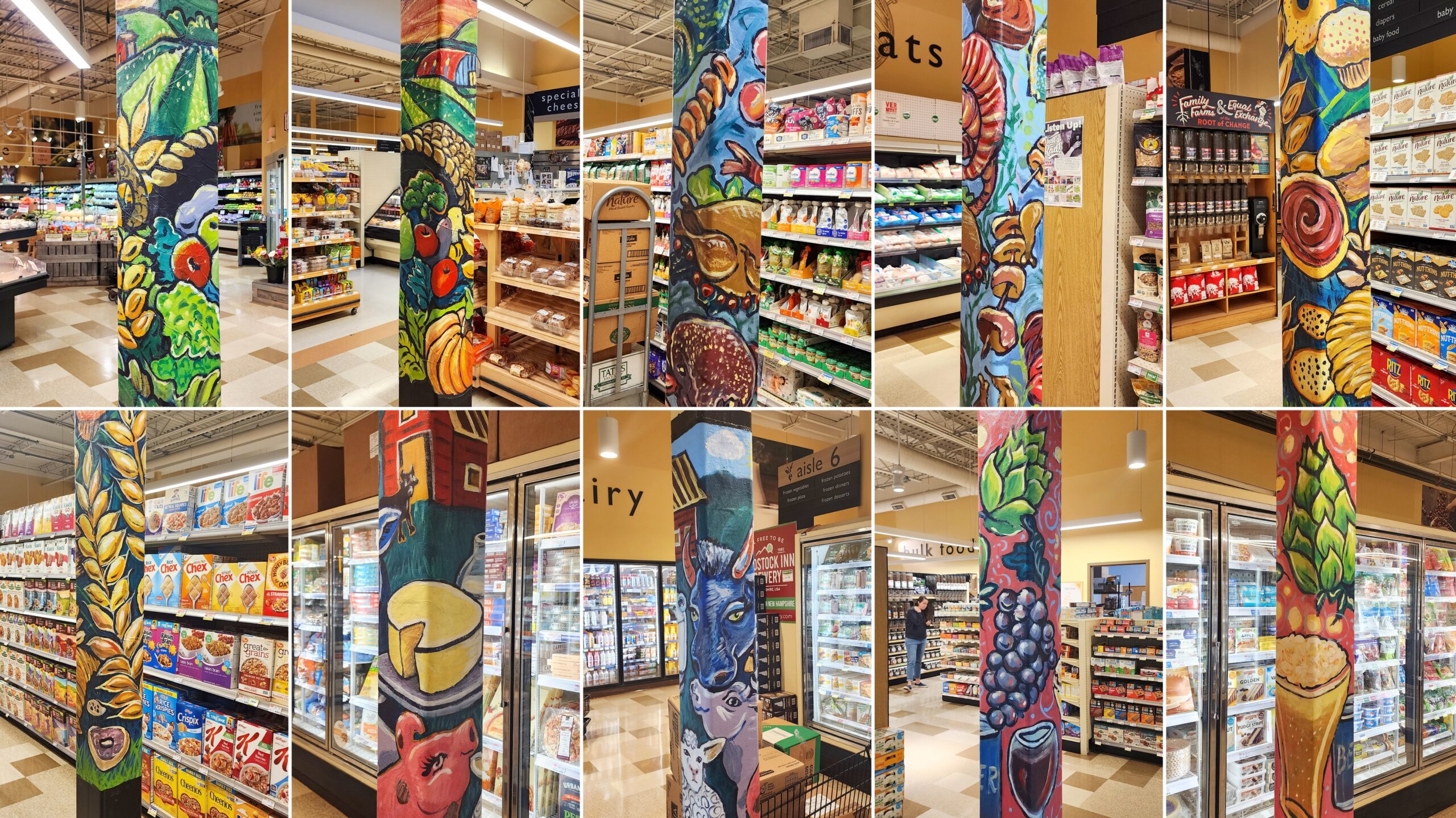 If you've been to the Co-op lately, you might have noticed some fantastic new mini-murals on the posts in our aisles. We had the pleasure of working with the talented VT mural artist Tara Goreau to add some beautiful art to the front of our store, as well as spruce up our interior with some fresh art.
Our idea was to team up with a local school and collaborate on creating five paintings that could be placed on the plain columns in our store aisles. Thankfully, the wonderful students and teachers at The White Mountain School were eager to help us out by crafting a series of charming murals.
The group of students created a series of sketches and designs tying into the central themes of food and farms, working with Tara to plan and complete each painting. Once dried, the paintings were brought to the Co-op to be wrapped around the columns.
Tara worked in collaboration with Christine Reilly, Visual Arts Teacher at The White Mountain School, along with the following Studio Art students: Santiago J., Sam B., Shekebah H., Ava H., Maddie T., Martin A., Margret B., Leah H., Akaylah R., Jack D., and Liam S. They were assisted by Jorge and Jeanne.
We love that these murals not only tell a story about local food and local farms, but also include the creativity of young up and coming artists in our community. We hope you'll enjoy them as much as we do!