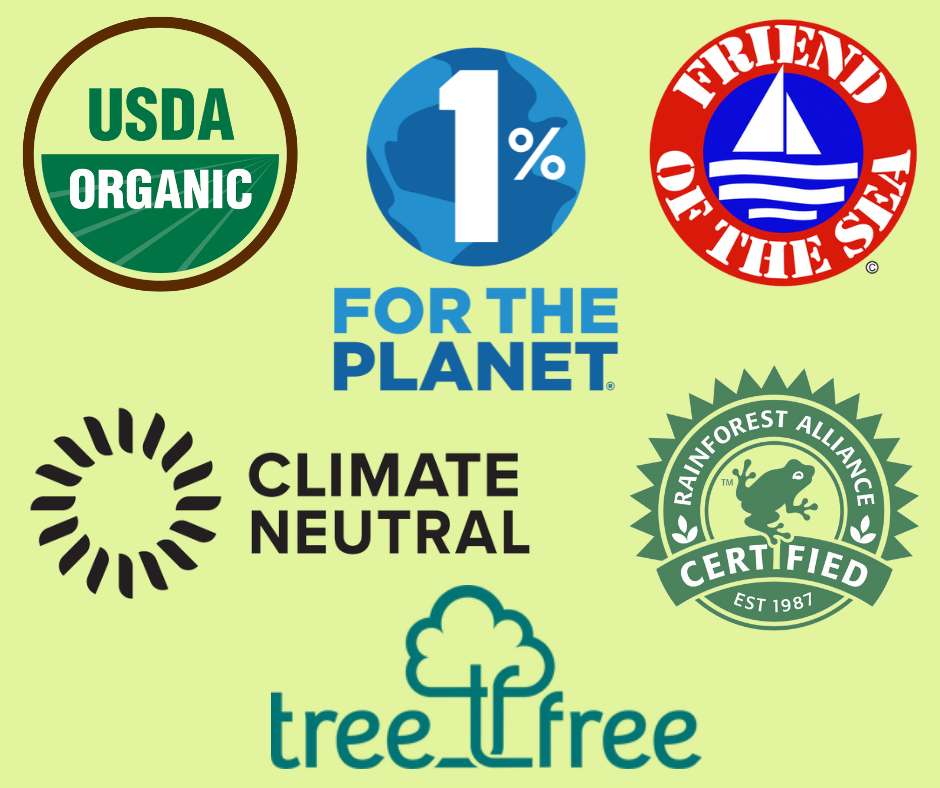 We'd all like to make more earth-friendly choices when we're shopping, but it can be confusing to discern what different labels mean. Here's a handy guide to some sustainable symbols, brands, and certifications, so you can keep an eye out when you shop.

One Percent for the Planet is an international organization whose members contribute at least one percent of their annual revenue to environmental causes to protect the environment. The aim is to offer accountability, prevent greenwashing and certify reputable giving.

From fighting deforestation and climate change to building economic opportunities and better working conditions for rural people, the Rainforest Alliance is working to solve urgent environmental and social challenges.

The term "organic" refers to the way agricultural products are grown and processed. While the regulations vary from country to country, in the U.S., organic crops must be grown without the use of synthetic herbicides, pesticides, and fertilizers, or bioengineered genes (GMOs).

Friend of the Sea has become the leading sustainable seafood certification standard for products and services that protect the marine environment. The certification awards sustainable practices in Fisheries, Aquaculture, Fishmeal and Omega 3 Fish Oil.

Tree Free Greetings has a 200-panel photovoltaic array that provides roughly 65,344-kilowatt hours per year of clean, renewable electricity. That's enough electricity to power 10 average New England homes per year! Tree-Free's on-site printing operation is 100% powered by the sun.

To become Climate Neutral Certified, a company must show that it is working to reduce the greenhouse gas emissions from making and delivering its products and services – and compensates for all of them, every year.