We are excited to announce, on behalf of the Littleton Food Co-op's Board of Directors and our staff, that we have issued a Patronage Rebate for Fiscal Year 2021. 
A Note From Our General Manager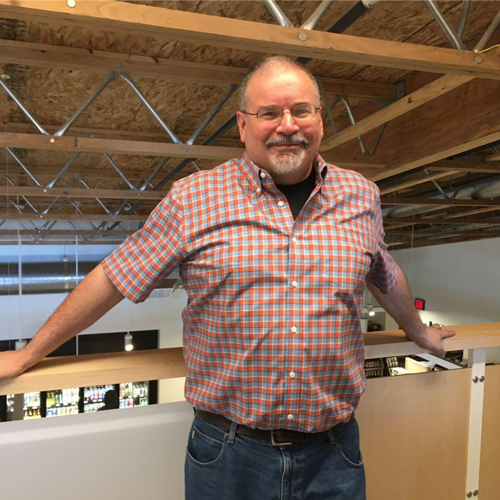 Earlier this year, your Littleton Food Coop Board of Directors declared a $430,000 Patronage Rebate for fiscal year 2021. This Patronage will be distributed to all of our Co-op's Member-Owners, in proportion to their purchases last year. The Board also decided to retain 80% of that Patronage to reinvest in your Co-op, which is typical. Your portion of the rebate will be linked to your Member Number in the form of a merchandise discount beginning on or about October 10th.
On behalf of our Board and Staff I want to thank you for all of your support over the years. Your Co-op continues to add about 500 new Members every year, and sales will exceed $17 million this year. In a short 13 years we have built an institution to be proud of here in Littleton, which provides a valuable service and gives back to our Community. We are truly stronger together.
Cooperatively, 
Ed King, General Manager
---
FAQ's
What is a Patronage Rebate? 
Patronage Rebates are determined by the Net Income of the Co-op in a given year, as a way for the Co-op to share its earnings with Members. 

Each year the Board of Directors votes on whether to issue a Patronage Rebate, based on the Net Income of the previous year. 

This is one of the most powerful tax benefits we derive from being a Cooperative. Co-ops are allowed to distribute the net income earned from sales to Members, as a rebate to Members. The Co-op does not pay taxes on this amount. Nor is your share considered taxable income, since it's essentially a deferred price reduction on purchases you've already made.

Patronage dividends celebrate Cooperative Principle #3 – Member Economic Participation. The more you shop at Littleton Co-op, the higher the patronage dividend will be!
How is the Patronage Rebate Calculated?
The 2021 Patronage Rebate is $430,000, or 3.82% of Member purchases.

20% ($86,000) will be distributed among our Members

as a Patronage Rebate refund.

80% ($344,000) will be retained

by the Co-op as capital.
How do I know if I qualify for a 2021 Patronage Dividend Rebate?
To qualify, you must:
Be a current Member of Littleton Food Co-op;
Have owned at least 1 Member Share between 1/3/2021 and 1/1/2022;
Be in good standing with the Co-op; ie, your Membership has not ever been revoked or refunded due to disagreement or belligerent behavior

Also:
The more you shopped at the Co-op between 1/3/2021 and 1/1/2022, the higher your Patronage Dividend Rebate will be.

Qualifying Members with rebates (including funds accumulated from previous years) greater than $6.00 will receive a letter in the mail in October 2022 notifying them that they have Patronage funds available to them.

All available funds from Patronage Dividend Rebates will be applied as a credit to Members' accounts. Your cashier can look it up in our system.
How do I use my Patronage Dividend Rebate?
Rebates are redeemable at Littleton Food Co-op and have been applied as a credit to your account.
When making a purchase, let your cashier know that you would like to use your rebate.
We encourage you to donate your rebate to the Littleton Food Co-op Community Fund (LFCCF).
If your rebate is $50.00 or more you may request payment by check. Contact Minnie Cushing at mcushing@littletoncoop.org.
What is the Littleton Food Co-op Community Fund?
LFCCF is a non-profit 501c3 that allows Co-op Members and shoppers to contribute to an endowment that donates to local non-profit organizations.
The Co-op earns interest from this Fund, which is then donated to a local organization each year.
For more information about LFCCF, click here.
What if I have a more in-depth question about Patronage?
Please reach out to info@littletoncoop.org for general questions. You may also speak with Minnie Cushing in our Finance Department during weekday business hours. If she's not available, one of our staff can take a message, or you can email her at mcushing@littletoncoop.org.
---