We are excited to announce, on behalf of the Littleton Food Co-op's Board of Directors and our staff, that we will be issuing a Patronage Dividend for Fiscal Year 2020. 
A Note From Our General Manager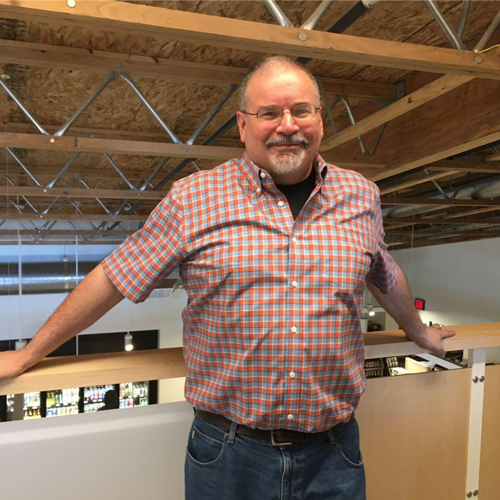 The Littleton Food Co-op, like everyone else, experienced plenty of challenges in 2020. Despite all of the added COVID issues, the Co-op had a very strong year with sales over $16.8 million in 2020. Our annual Patronage Dividend is determined by our Net Income, which was also well above record levels. After discussions with the LFC Board of Directors, we're pleased to announce a Patronage of 3.53% of sales; 50% of which will be paid to Members, and 50% will be retained by the Co-op as capital. This is by far the largest Patronage we've ever paid.
I would like to ask that our Members consider donating some or all of their Dividend to the Littleton Food Co-op Community Fund. The LFCCF is the Non-Profit Fund of our Co-operative which makes your donation tax-deductible. Every year all proceeds of the fund are donated to one of the many nonprofits in our area. This year, the Co-op will be matching all donations to the Community Fund through December 2021, up to $50,000! This is just another way that the Co-op gives back to our community. We've always been impressed by the generosity of our Members, and for that we thank you. 
None of this would have been possible if it weren't for the great team of employees at the Co-op and our volunteer Board of Directors. We also have to thank our Membership, over 8,000 households in the North Country, that own the Littleton Food Co-op and support it by shopping here. I am proud and honored to serve such a fine community-minded organization.
Cooperatively, 
Ed King, General Manager
---
FAQ's
What is a Patronage Dividend? 
Patronage Dividends are determined by the Net Income of the Co-op in a given year (2020), as a way for the Co-op to share its earnings with Members.
Each year the Board of Directors votes on whether to issue a Patronage Dividend, based on the Net Income of the previous year.
This is one of the most powerful tax benefits we derive from being a Cooperative. Co-ops are allowed to distribute the net income earned from sales to Members, as a rebate to Members. The Co-op does not pay taxes on this amount. Nor is your share considered taxable income, since it's essentially a deferred price reduction on purchases you've already made.
How is the Patronage Dividend Calculated?
The 2020 Patronage Dividend is $400,000, or 3.53% of Member purchases.
50% ($200,000) will be distributed among our Members as a Patronage Dividend Rebate.
50% ($200,000) will be retained by the Co-op as capital. Retaining capital is one way of strengthening the long-term health of your Co-op, allowing us to re-invest in future improvements to the store.
How do I know if I qualify for a Patronage Dividend Rebate?
To qualify, you must:

Be a current Member of Littleton Food Co-op;
Have owned at least 1 Member Share between 12/29/2019 and 1/2/2021;
Be in good standing with the Co-op; ie, your Membership has not ever been revoked or refunded due to disagreement or belligerent behavior.

The more you shopped at the Co-op between 12/29/2019 and 1/2/2021, the higher your Patronage Dividend Rebate will be.
Qualifying Members with rebates greater than $5.80 will receive a letter in the mail in October 2021 notifying them that they have Patronage funds available to them.
All available funds from Patronage Dividend Rebates will be applied as a credit to Members' accounts. Your cashier can look it up in our system.
How do I use my Patronage Dividend Rebate?
Rebates are redeemable at Littleton Food Co-op and have been applied as a credit to your account.
When making a purchase, let your cashier know that you would like to use your rebate.
We encourage you to donate your rebate to the Littleton Food Co-op Community Fund (LFCCF).
Now through 12/31/21, the Co-op will match all donations made to the LFCCF, up to $50,000.
If your rebate is $50.00 or more you may request payment by check. Contact Minnie Cushing at mcushing@littletoncoop.org.
What is the Littleton Food Co-op Community Fund?
LFCCF is a non-profit 501c3 that allows Co-op Members and shoppers to contribute to an endowment that donates to local non-profit organizations.
The Co-op earns interest from this Fund, which is then donated to a local organization each year.
For more information about LFCCF, click here.