There's no question that we could all use a little comfort food these days, and one of the most popular items we carry is our handmade pot pies! Jose, our Deli Manager, makes these from scratch a few times a week, using fresh ingredients, savory homemade gravy, and buttery flaky hand-rolled crusts.
We put together some photos of how they're made, and it's sure to get your taste buds going!
Step 1: Good Gravy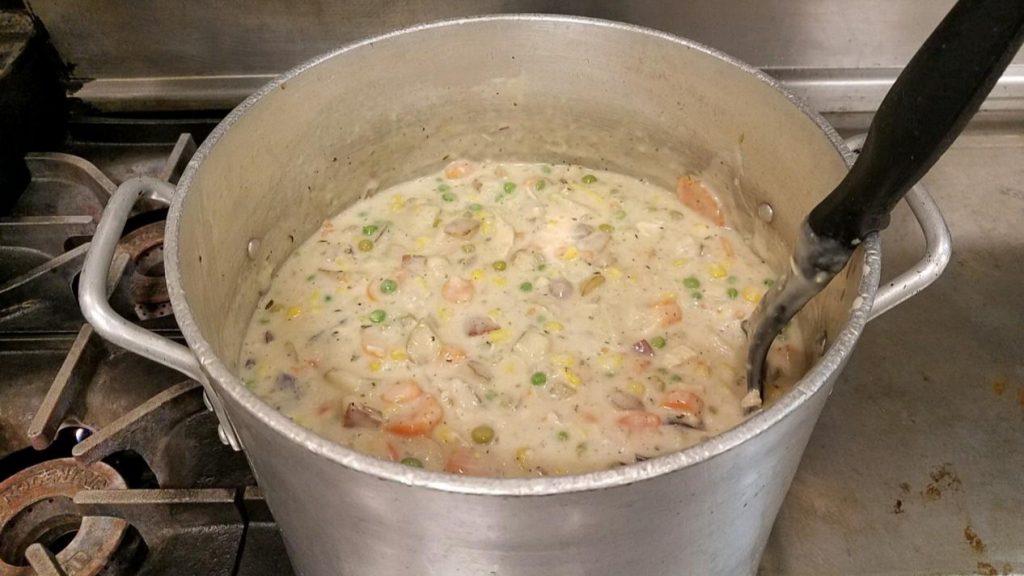 We start each batch of pies with homemade filling, including a creamy and savory gravy and a mix of veggies.
Step 2: Roast Chicken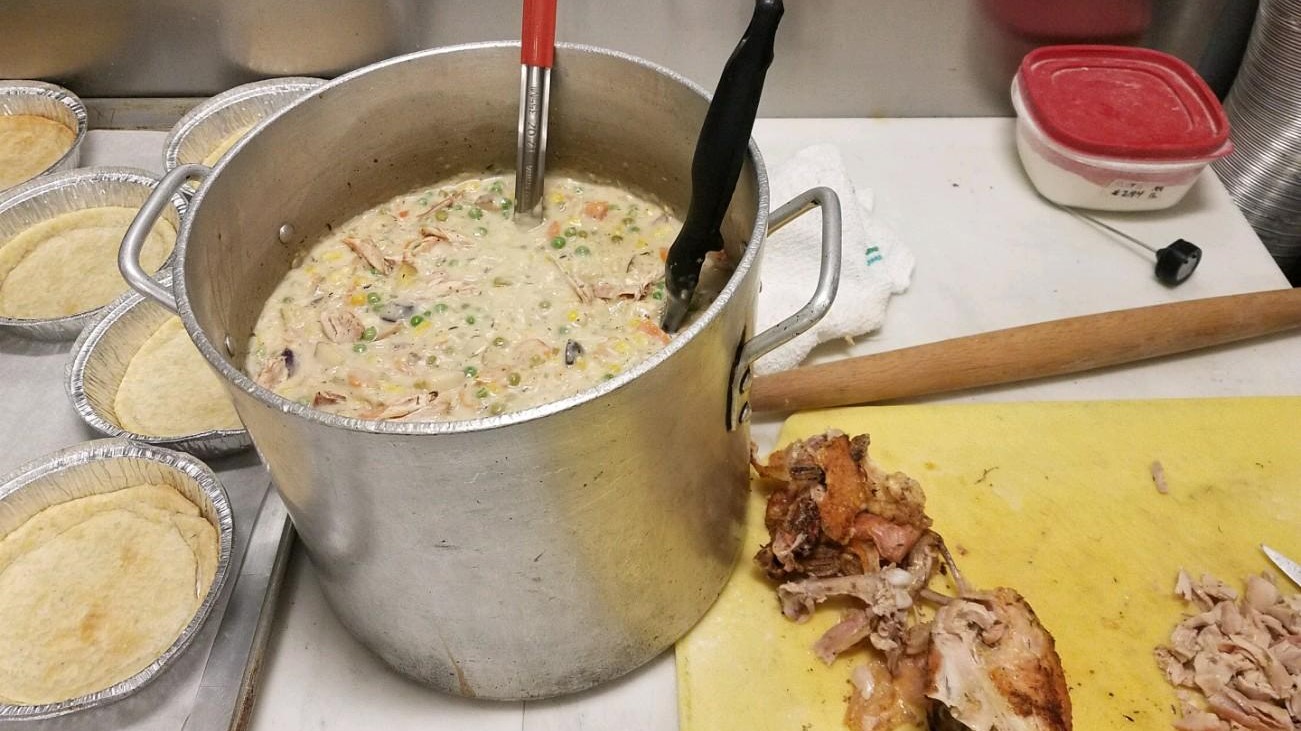 Next in the pot – finely chopped chunks of tender roasted chicken. We use Smart Chickens, which are hormone and additive free. Meanwhile we get the bottom crust ready, and then the filling goes in the pie dish.
Step 3: Hand-Rolled Pastry Crust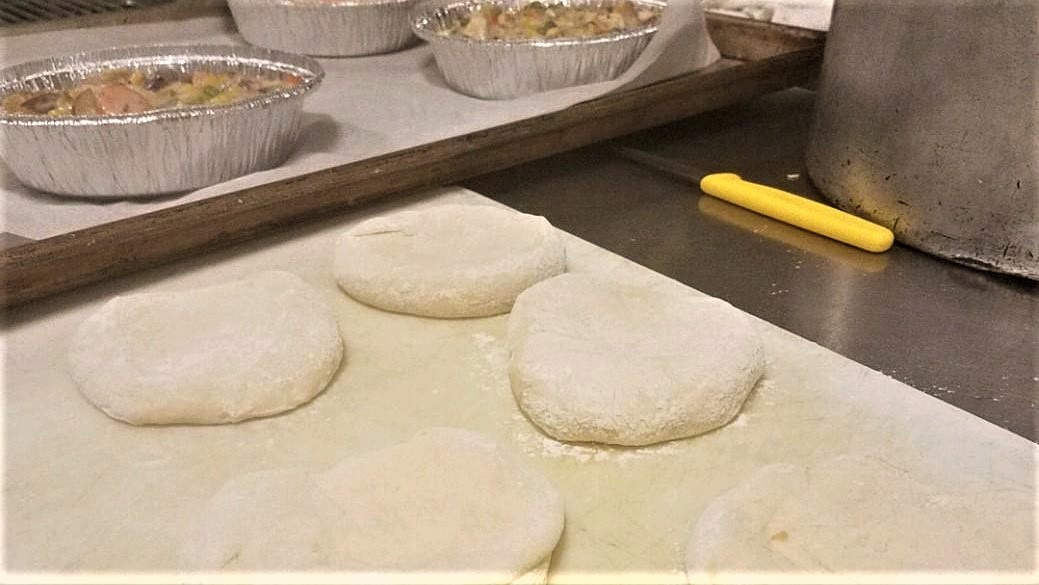 We could cut corners and use boring pre-made crust, but the secret to a good pie is hand-rolled pastry made from scratch, so that's what we do!
Step 4: Seal in that Flavor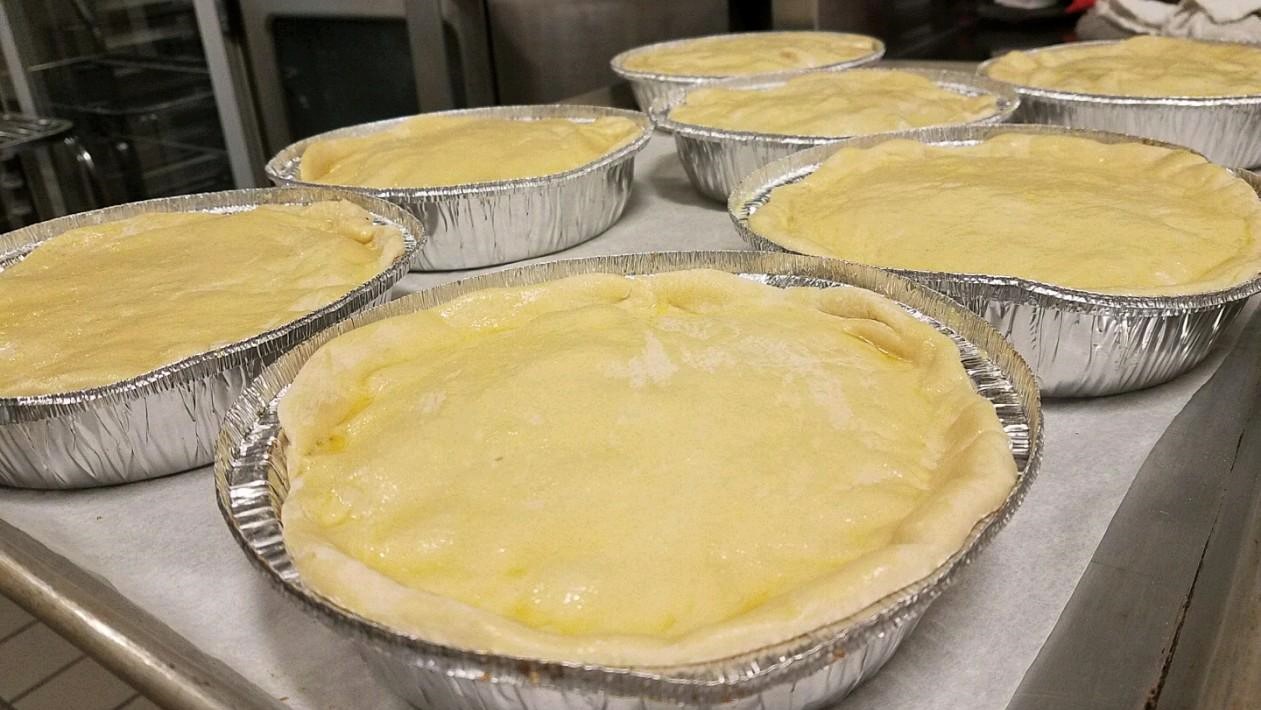 Each pot pie gets a perfectly rolled top crust, and a light egg wash to get it extra golden and delicious. Here are some pies about to go in the oven!
Step 5: Baked 'til Golden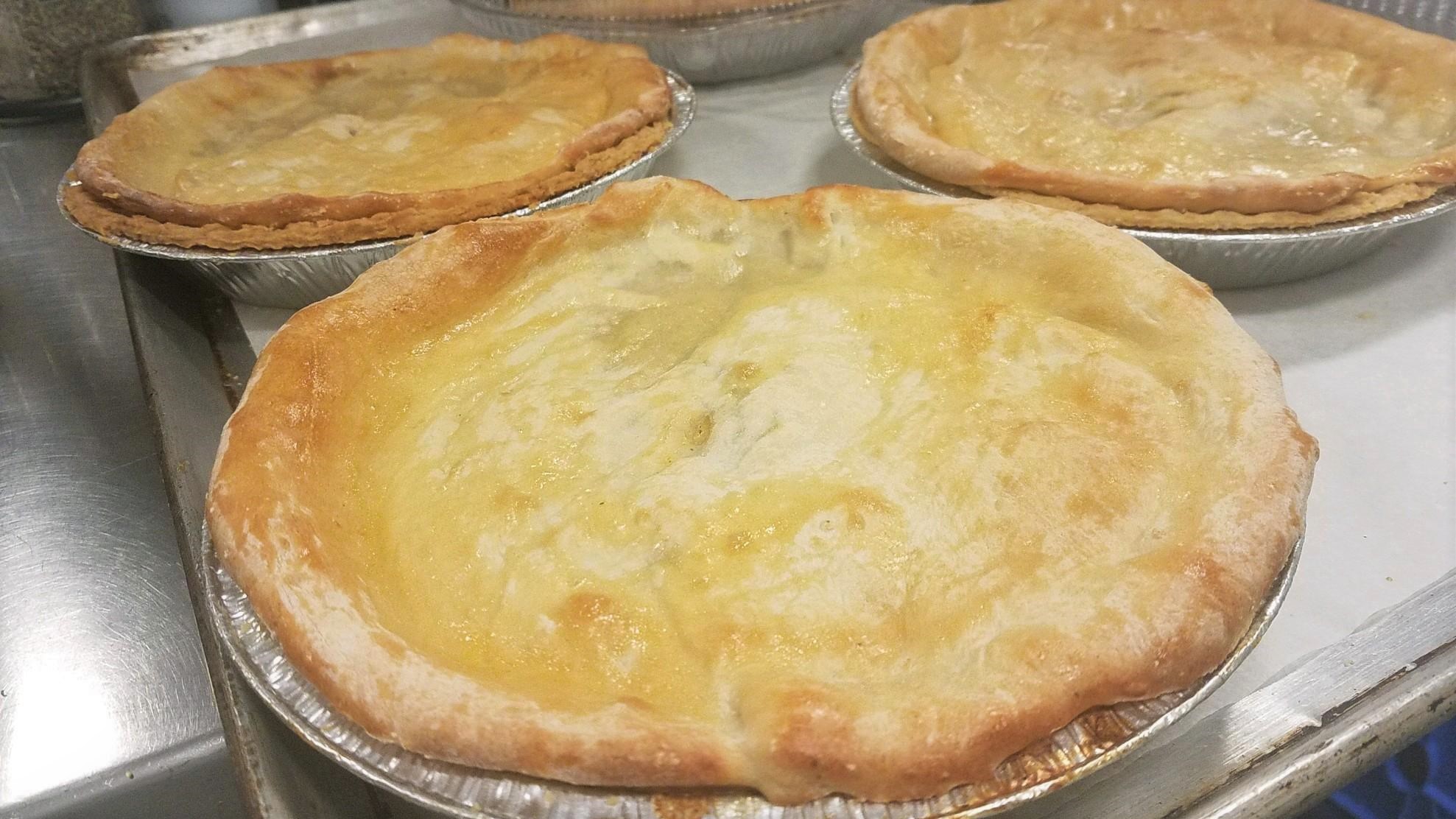 And here are the freshly baked pies, ready to get packed up and sold! Take one home and eat right away, refrigerate or freeze for later, or pop it in the oven for a few minutes to get it extra bubbly and warm.
Hope you enjoyed the behind the scenes peek in our kitchen!