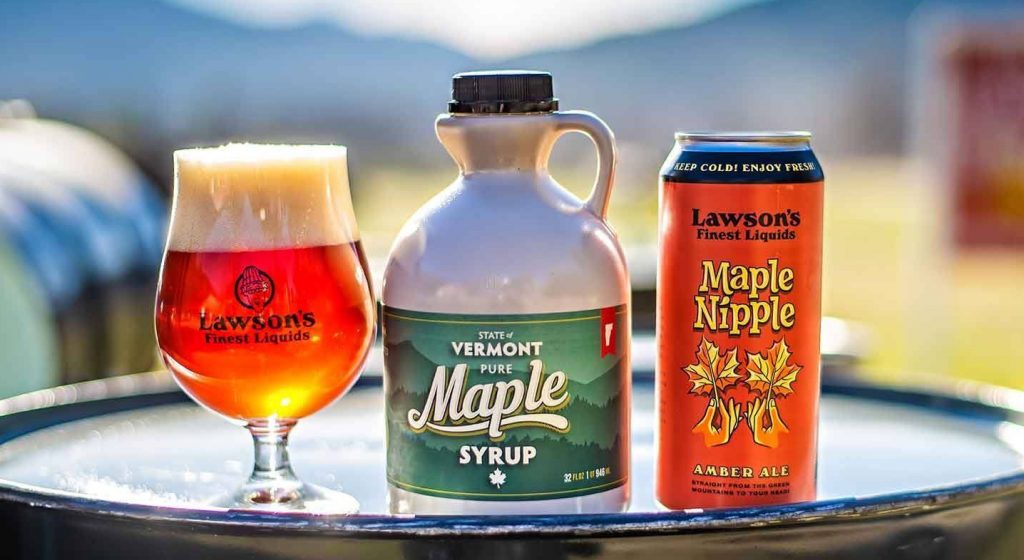 From the brewers of Sip of Sunshine comes a new limited release, Lawson's Finest Liquids Maple Nipple Amber Ale (say that ten times fast!!).
This big and rich maple ale is loaded with Vermont's finest maple syrup from start to finish. Smooth yet strong, with a 9% ABV – so watch out. This was one of the original homebrew recipes the Lawson's founders made, before the brewery itself was even started. The syrup is sourced from a local maple farm in Huntington Vermont, which is then painstakingly boiled over wood fires for the perfect consistency and flavor, and then used to make this marvelous ale. Until now Maple Nipple was only served at personal homebrew parties, but it's now available in very limited distribution in New England.
Maple Nipple is available for a limited time right here at the Littleton Food Co-op, so come down and get your maple on! 😁 🍁 🍻 You can also check out Lawson's website to learn more about how it's produced right here.