Happy holidays from Littleton Food Co-op! We're here for all your entertaining needs, with the freshest produce, meats, cheeses, bakery items, and more. Thanksgiving is one of the most wonderful times of the year here at the Co-op, so be sure to stop in and see everything we have to offer.
Turkey Pre-Orders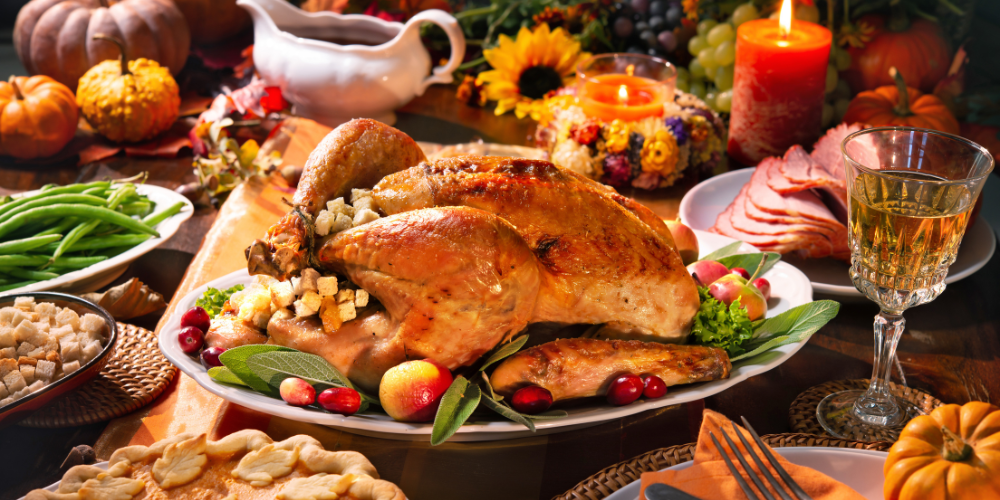 Turkey Orders are now CLOSED. Thank you and have a happy Thanksgiving!
It's turkey time. Stop by the Meat Department to place your order, call 603-444-2800. Fresh and frozen turkeys are arriving for the holiday, but if you have a special bird in mind be sure to reserve it by November 19. Note that some of our larger size birds, along with Mary's and Stonewood Farm turkeys, are limited quantity or have early order deadlines.
We'll also have plenty of fresh and frozen turkeys to choose from as we get closer to the holiday, so there's no need to worry about finding a marvelous bird for your Thanksgiving feast. Just come on in and pick one out!
2023 Turkey Prices
Fresh Turkeys
Mary's Organic Turkey – $6.59/lb
Mary's Free-Range Non-GMO Turkey (Call to Order) – $4.99/lb
Stonewood Turkey (Limited Availability) – $4.99/lb
Misty Knoll Turkey – $4.99/lb
Plainville Farms Turkey – $4.29/lb
Plainville Farms Organic Turkey (Call to Order) – $5.59/lb
Shady Brook Farms Turkey – $2.99/lb
Jennie-O Turkey (Frozen)– $2.49/lb
Fresh Bone-In Turkey Breasts
Stonewood Turkey Breast (Sold Out) – $6.59/lb
Mary's Organic Turkey Breast – $9.99/lb
Mary's Heritage Turkey Breast (Call to Order) – $8.59/lb
Mary's Non-GMO Free Range Turkey Breast – $8.99/lb
Koch's Organic Turkey Breast – $8.59/lb
Plainville Farms Turkey Breast – $6.99/lb
Note: Turkeys are fresh unless otherwise noted. Larger turkey sizes may be limited. Sizes are estimates and may vary by a few pounds; we will provide the closest turkey size available. 
Feed A Family Fundraiser

Help us reach our goal of 600 boxes donated! Nobody should go hungry, especially during the holidays. Between November 1 and November 15, donate $10 at the register to buy a box of all the side dishes and fixings for a Thanksgiving dinner. We'll then distribute all of the food to local pantries in time for the holiday.
Want to help but can't make it to the Co-op? Please consider making a cash or non-perishable food donation directly to a food pantry in your area!
Party Platters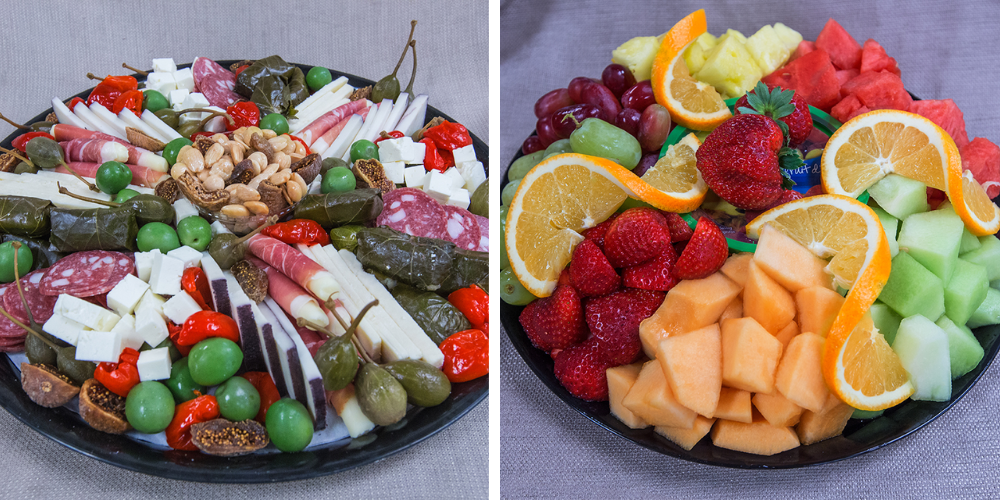 Let us make entertaining easy this season – order your party platters for your next celebration and pick them up at the Co-op! Choose from fruit & veggie platters, fresh meats and cheeses, wraps, and even Co-op-baked cookies.  View our full selection of offerings here.
Please request your order at least 48 hours in advance. Note that a 10% surcharge will be applied to rush orders requested in less than 24 hours. To order, please email info@littletoncoop.org or call 603-444-2800.
Thanksgiving Dinners from the Co-op Kitchen 

*SOLD OUT!* We offer individual turkey dinners to-go from our Co-op Kitchen, so it's easy to enjoy a traditional feast without all the mess and fuss of cooking at home. Reserve your turkey dinner online today! Quantities are limited and we sell out every year, so don't wait to reserve yours online, or stop by the Deli counter to place your order.
Traditional Co-op Turkey Dinners To-Go
$22.99 each
Our Thanksgiving dinners include a single serving of delicious and savory turkey, roasted right here at the Co-op, along with mashed potatoes, butternut squash, stuffing, cranberry sauce, green beans, classic turkey gravy, and a Co-op-baked dinner roll – just pick it up a day or two before Thanksgiving, warm everything up at home,and enjoy. Don't forget to pick up a la carte options from the store, including salads, cheeses, and desserts!
SOLD OUT: We are no longer taking Thanksgiving dinner reservations, sorry!