**VOTING IS CLOSED**  and we will be announcing the winning Partners shortly. 
Through our Partner of the Month Program, the Littleton Food Co-op sponsors a different local non-profit each month. All of our Partners are locally focused, socially and environmentally responsible, non-political, and secular.
Each year, our Members choose our Partners by popular vote. Voting will be open online and in-store this year from September 23 – October 7, 2023. We have 9 months available for Partners, and 25 incredible candidate organizations to choose from. All Members are eligible to vote, and voting will be held online, just like our annual Election last May. When it's time to vote, Members will receive an email with a unique code that allows them to access the online ballot. Members must be listed as the primary name on their Membership, and may only vote once per Member number.
If you have questions or need help voting, just reach out! Contact Becky Colpitts, Community Outreach & Membership Coordinator, at bcolpitts@littletoncoop.org.
First: Learn About the Organizations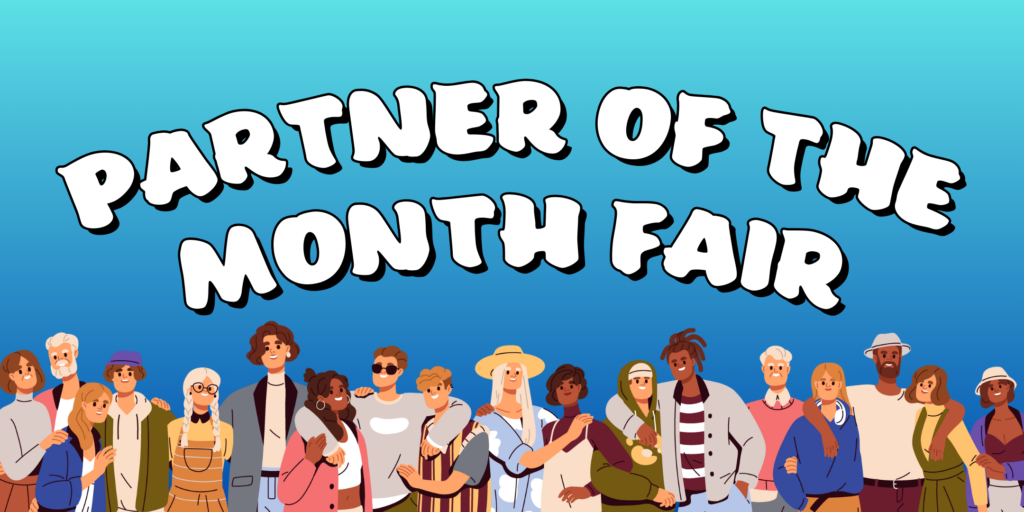 We want our voting Members to be as informed as possible when selecting our 2024 Partners, so we've set up a few ways for you to get to know the candidate organizations:
Partner of the Month Fair: On Saturday, September 23 from 12-3 pm we're hosting a Partner of the Month Fair. This is a great opportunity to meet the candidate organizations, ask questions, and learn about the important work they each do in our community.  
Candidate Book: Coming soon! We'll set up a binder in the store with information from each organization. Feel free to stop by and flip through it to learn about each group before you cast your vote. 
Read Online: We've listed all 25 candidates further down this page. Stay tuned for more detailed information about each!
Cast Your Vote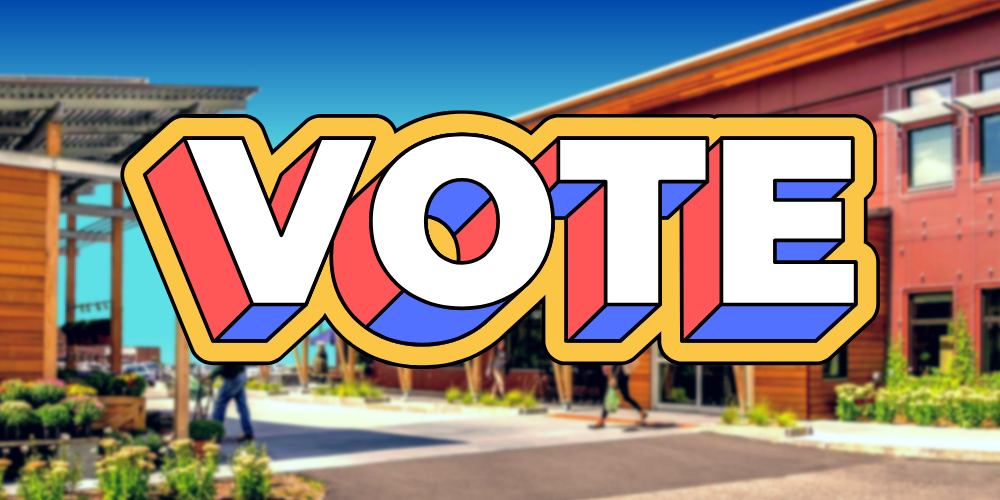 Voting will be open online and in-store from September 23 through October 7, 2023. All Members are eligible to vote, but may only vote once per Member number. Only the primary Member may cast a vote, to prevent duplicate votes from different household members. Up to 9 organizations may be selected per ballot; ballots with more than 9 will be forfeited.
Keep an eye on your email! Each Member will receive an email from Simply Voting with a link to the online voting website and a password. 
Don't use email? We'll have paper ballots in store, and we can help you vote.
If you have questions or need help voting, just reach out! Contact Becky Colpitts, Community Outreach & Membership Coordinator, at bcolpitts@littletoncoop.org.
Visit our Partner of the Month page to learn more about our program, this year's Partners, and the voting process. If you are a Member and have questions or need assistance with voting, please contact Becky Colpitts at bcolpitts@littletoncoop.org.
Meet The 2024 Partner Candidates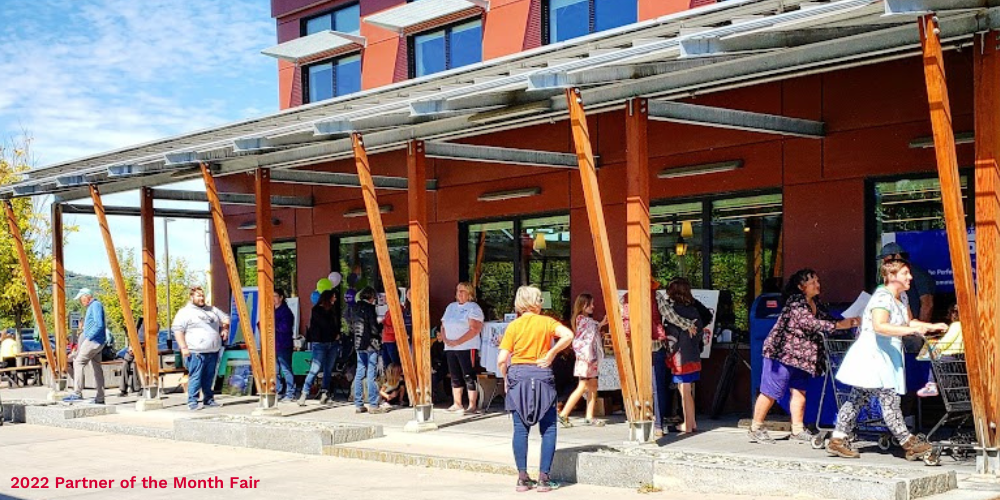 Above the Notch Literacy Project
The mission of this initiative is to put books in the hands of children from Pre-K to Grade 2 in rural area schools and Headstart Programs in the North Country of NH. Funds will enable them to
continue to provide early learners and their families with resources to interact with quality literature. This program has consistently made a difference by providing enrichment to students and families in our economically stressed northern communities.
Ammonoosuc Community Health Services
www.ammonoosuc.org
It is the mission of Ammonoosuc Community Health Services to provide a stable network of comprehensive Primary Health Care Services to individuals and families throughout the communities they serve. ACHS plans to utilize the raised funds to improve patient care.
Bethlehem Trails Association
www.bethlehemtrails.org
BTA is a group of Bethlehem residents and outdoor enthusiasts who one day realized we'd been privately sharing the same vision: a fantastic network of trails spinning through their small mountain community. Their mission is to provide human-powered recreation opportunities that promote sustainable tourism and encourage and nurture an active lifestyle.
Center for New Beginnings
www.centerfornewbeginnings.org
The Center for New Beginnings provides counseling and mental health services to families and individuals of all ages, ethnic backgrounds, socio-economic status, and orientations within a safe, welcoming, respectful, and confidential environment. Special consideration is given to victims of child abuse and sexual assault.
Cohos Trail Association
www.cohostrail.org
The Cohos Trail provides an opportunity for long-distance hiking and day hiking in Coos County. Funds received from the Partner of the Month Program will be added to their general fund for operating expenses, which mainly pertain to infrastructure on the trail and items like postage, office supplies, tools, and insurance.
Forever4Foundation
www.forever4foundation.org
The Forever 4 Foundation has a simple mission: to help ease the financial and emotional burdens of families who have lost a child. They aim to provide funds to assist with the cost of burial or cremation services and/or to assist in the creation of a memorial in the child's honor. Their current goal for the Foundation is to raise funds to give a much-needed upgrade to the Woodsville Community Playground and to help families with the cost of losing a child.
Franconia Children's Center
franconiachildrenscenter.com
Their program is dedicated to providing quality care and education to all children who enter their doors. Franconia Children's Center would utilize the funds to support the educational needs of each student.
Free Rein Rescue and Rehab
freereinrescue.org
Free Rein Rescue & Rehab provides rescue, rehabilitation, and sanctuary for horses at risk of needless slaughter at kill pens and auctions. Funds earned through the POM program would go directly to their infrastructure costs, allowing them to open their doors to the public and develop a robust volunteer program.
Friends of Lakeway
www.facebook.com/lakewayvolunteers
They aim to establish a comfortable bond between parents, community members, and the school to encourage involvement in education. Their fundraising efforts support teachers, staff, and students in their classroom needs.
Friends of the Littleton Public Library
littletonpubliclibrary.org
FOLPL aims to stimulate greater interest in and use of the library by supporting programs that provide outreach to the community. Funds provided by the Littleton Food Co-op would help them take their support of the new library teen room to the next level, providing comfortable furnishings to make this a welcoming space.
NOCO Mural Project
www.whitemtartsyndicate.org/noco-mural-project
Their mission is to support and create public art encounters by progressively incorporating art throughout the town centers and providing opportunities for the public to engage and interact with public art. The sponsorship through the Partner of the Month program would greatly support their efforts to take this arts organization to the next level.
North Country Alliance for Balanced Change
northcountryabc.net
Their mission is to balance natural resources and economic interests in New Hampshire's North Country by advocating for clean water and better waste management policies. NCABC shall use the funds to provide research and input to regulatory agencies relating to the safe siting of landfills to ensure the North Country doesn't become the garbage capital of New England.
North Country Chamber Players
northcountrychamberplayers.org
Their mission is to culturally enrich the communities of Northern New Hampshire and the surrounding areas through high-quality performances of the chamber music repertoire and creative, interactive educational and community outreach programs. Funds will be used to enhance and expand community outreach and performance opportunities, making the chamber music repertoire more accessible to Northern New Hampshire and the surrounding areas.
North Country Home Health and Hospice Agency
northcountryhomehealth-hospice.org
They improve lives by caring for patients and families as they navigate their healthcare journey at home. The funds will be used to improve and expand their outreach programs, enhance patient care services, and invest in innovative solutions to meet the evolving needs of their community. Their Board of Directors, along with their executive team, is responsible for ensuring that the funds are used in accordance with their mission and the best interest of their community.
North Country Pride
www.northcountrypridenh.org
Their mission is to bring celebration, education, empowerment, and inclusion to all LGBTQIA+ people, friends, and family in northern NH and the NEK region. The funds will most likely be used for some of the many events they host in the area.
Pemi Baker Hospice and Home Health
www.pemibakerhospicehomehealth.org
A non-profit organization serving numerous communities in Grafton and Belknap counties by providing hospice, home health, and palliative care services to individuals and families in their homes, in facilities, and the community. Their compassionate, knowledgeable, and professional staff stands ready to address the healthcare needs of their patients and their families at all stages of life. The funds raised will help support Pemi-Baker Hospice & Home Health's mission to provide compassionate end-of-life care, offer free grief & caregiver support groups, 'Ask A Pemi-Baker Nurse' days, and home health services to those in need, regardless of their ability to pay.
PRKR MTN Trails & Franconia Area New England Mountain Bike Association
prkrmtn.org
www.facebook.com/FranconiaAreaNEMBA
Multi-use trails are an integral component of the North Country community, improving the quality of life and helping local businesses thrive. PRKR MTN Trails builds and stewards a network of multi-use, non-motorized trails for free year-round public access and fosters community and business support for outdoor recreation. NEMBA's mission is to build stronger communities through building and preserving outdoor recreation opportunities across the region. The funds will be split between the two groups: half will be used to help maintain PRKR's trail network, including spring clean-up, bridge repairs or rebuilds, etc. The other half will fund FA NEMBA's goal of adding a beginner and adaptive-friendly, machine-built trail that would begin and end in Fox Hill, providing easy access for the community, including Lafayette Elementary and Summer Rec programs, and Adaptive Sports Partners of the North Country.
Sew Far North – Quilts of Valor
www.facebook.com/p/Sew-Far-North-QOV
The Sew Far North Quilts of Valor group is dedicated to creating and presenting handmade quilts to North Country members or former members of military service branches who were touched by war. All of their fundraising activities go toward purchasing fabric and materials to create quilts for active service members and veterans.

The Loading Dock
www.theloadingdocknh.com
The Loading Dock is dedicated to presenting original art from emerging and established artists. They foster a creative space for the community to connect around a shared appreciation of the arts. Through meaningful live events, they envision a connected and vibrant North Country arts community. They foster a scene of local artists of all ages and backgrounds who can take chances and realize their full potential, educating area youth through arts programming, technical skill sharing, and hands-on experience. Funds will be used to provide artists and musicians with guaranteed funding to support their exhibits and performances.
The Cross New Hampshire Adventure Trail
www.xnhat.org
The mission of the xNHAT is to provide a scenic and pleasurable, mostly off-road cross-state bicycling route. The xNHAT connects communities, promotes safe bicycling and walking for residents and visitors, and introduces "Cyclo-Tourism" as a business opportunity to the North Country. The goal is to provide an exciting new "adventure" experience that will encourage health and wellness and bring economic benefit to the region's communities. Dollars from the Partner of the Month Program would be used to help us achieve the match funding required for rail/tie removal for the next phase of the eastward rail trail extension.
Theatre UP
www.theatreupnh.org
Theatre UP works with community members to provide the local community with an entertaining experience and the opportunity to study and train at a professional level. They aim to do this by raising their standards to produce professional quality productions; this approach allows them to achieve a level of excellence in everything they do, along with providing friends and families with many wonderful nights to remember. Any funds raised will support youth theatre programs throughout the year. 

Tri-County Community Action
www.tccap.org
Tri-County Community Action Program provides opportunities to strengthen communities by improving the lives of low to moderate-income families and individuals. The funds will be allocated toward supporting these efforts in outreach and client acquisition, with the goal of raising awareness about their services and programs among individuals who might benefit from them but are currently unaware.
Waypoint
waypointnh.org
Their mission is to empower people of all ages through an array of human services and advocacy. A substantial 90% of those they assist face economic challenges, either living in poverty or earning low incomes. Their services are expansive, spanning Early Childhood and Family Support, Homeless Youth and Young Adult Services, Family Preservation, and Home Care for seniors. They use funds to support families who have children with chronic illnesses, providing assistance for various needs, such as camp, horseback riding lessons, school supplies, clothing, after-school activities, out-of-pocket prescriptions, and equipment.
White Mountain Voices
www.facebook.com/whitemountainvoices
White Mountain Voices enriches the regional community by performing and promoting high-quality, diverse choral music. At this crucial time, they seek support for start-up funding to raise their artistic offerings, including more diverse partnerships, a three-year business plan, and board expansion, as well as public services and programming unavailable in their targeted area.
WOMB Initiative
www.wombinitiative.org
Their mission is to empower and enrich the lives of all women through information, resources, and community during the journey into and through every stage of motherhood. They need funds to help support their location in Littleton, to help continue to provide classes and gatherings at low to no cost to participants, and to help launch two new programs that will alleviate the crisis in perinatal healthcare and support women in need in the North Country. These funds will be used to continuously build their capacity to offer unique, time-sensitive programming to improve the health and well-being of mothers so that no woman has to navigate this journey alone.
Hey! What About The Other Three Months?
In 2024 we will reserve one month to support the Littleton Cooperative Community Fund, plus another month to raise money for area food pantries. In July 2024 our Partner will be Pemigewassett Search and Rescue Team, who graciously deferred their slot this summer to allow us to raise emergency funds for The Vermont Farm Fund.