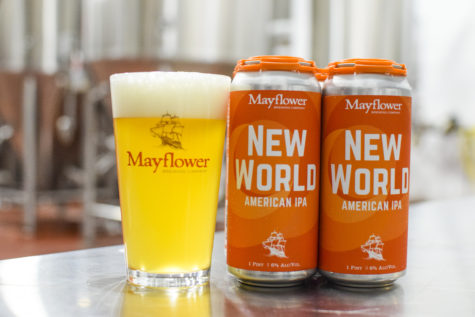 The first Thursday of August has been designated National IPA Day (we thought it was every day!). Let us help you celebrate "National IPA Day" properly today – just stop by the Co-op where you'll have over 100 different IPA's to choose from.
Sometimes it is hard to choose, but we are here to help. Here's just one recommendation from our staff: Mayflower New World American IPA. After all, who could possibly know more about creating a "New World IPA" than our friends at Mayflower Brewing, descendants of the original (European) New Worlders? New World IPA is a 6% unfiltered IPA, which means plenty of Haze. This IPA is built on pale malt with wheat malt added for head retention and a smooth mouthfeel. The beer is loaded with El Dorado, Mosaic, and Citra hops creating big aromas of pineapple and mango.
Try this or one of the other 99 IPA's in stock at the Co-op to celebrate National IPA Day right!