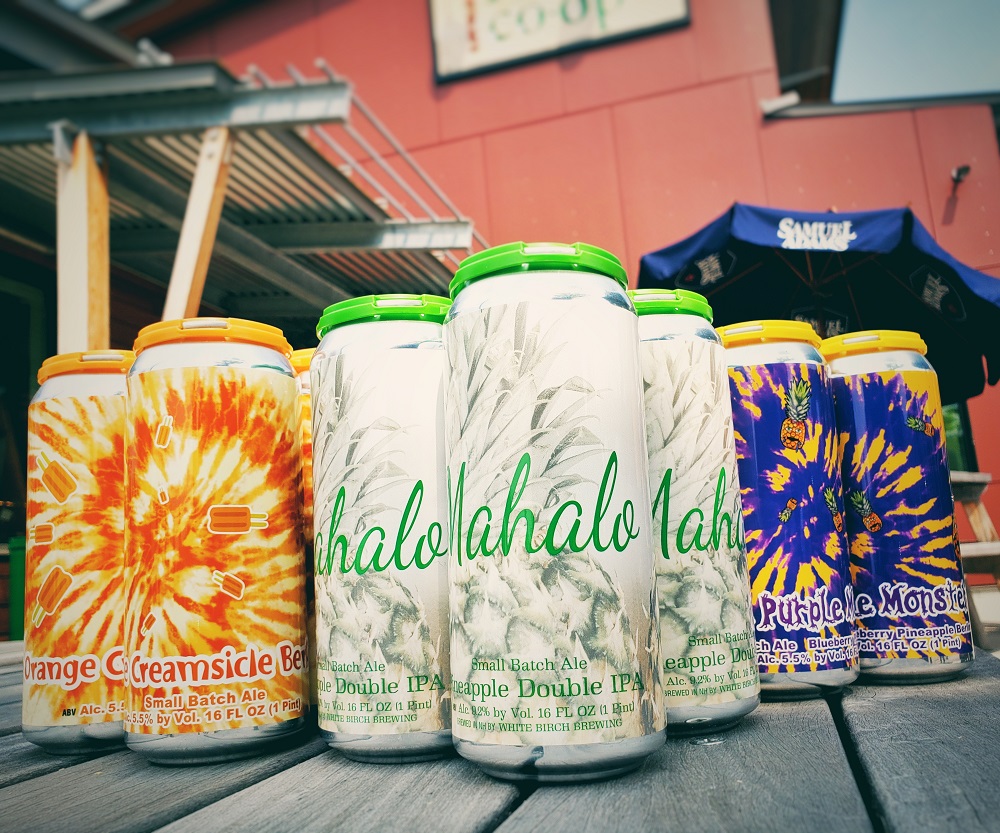 White Birch Brewery from Nashua, NH is one of the local beers that we have carried here at the Co-op since the very beginning. We were both founded in the Spring of 2009!
Lately White Birch has gotten into the summer spirit with 3 new beers that push the envelope. First up is a Pineapple Double IPA called Mahalo, which means thank you or grateful in Hawaiian. If you or a friend like pineapple and enjoy double IPA's, this is definitely a must try – but be careful, this beer has a 9.2% ABV!
Other new items from White Birch include a couple of sours to add to our collection. Orange Creamsicle tastes like (you probably guessed) that ice cream favorite on a stick. For those looking for your antioxidants, White Birch Purple Monster would be the perfect choice. This sour has blueberry and pomegranate added. Who's up for a purple beer?
Try these new offerings or your old White Birch favorites, now available at the Littleton Food Co-op.