For many of us, lobster is a summer delicacy whose dark exterior can't be resisted during a sale like Lobsterpalooza. It's Saturday evening and you have returned triumphant from the Co-op–and maybe taken a nap (or two) to recover from the early morning and the excitement you exuded at the store prior. But…now what? Here are ten lobster-based recipes with ingredients worthy of your bargain crustacean: 
Even if you've never cooked a lobster, there are recipes floating around that you've probably at least heard of. Like the more-classic-than-classic Maine Lobster Roll. If you want to dine like our neighbors to the east, try this Maine Lobster Roll recipe. A heartier classic is Lobster Mac and Cheese, which combines multiple rich cheese flavors with the decadent taste of the lobster, like in this recipe. Another recipe commonly found on the seafood restaurant docket is Lobster Bisque. Now that you have the tools to make it at home you can add as much lobster as you want to each serving.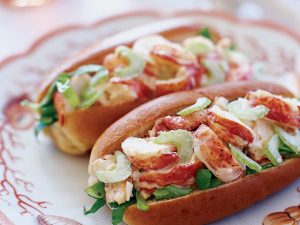 While the classics are great, if you're going out of your cooking comfort zone by purchasing lobster in the first place, why not try something completely new? This first recipe wins the award for "most seasonal." Fresh lobster is already a tried and true sign of summer. It's like adding three exclamation points to the end of the word any time you use it in a sentence-even if it's in the middle. But this Lobster Salad with Sweet Corn and Tomatoes is like sky-writing the word "summer" in all capital letters across the beach on a hot July day.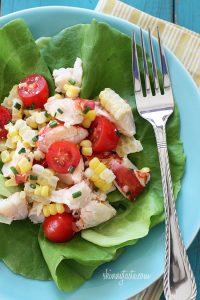 A way to bring lobster into the day time that's not in roll-form is in this colorful Lobster Cobb Salad. If you want the pasta without the cheese this Lobster Pasta with Herbed Cream Sauce is a delicious alternative. Plus we won't tell anyone if you throw some fresh parmesan on top. The most popular way to cook lobster is boiling or steaming it, but you can also grill it to get that summertime smoky aroma. On the other hand, you can heat up the oven for some savory Baked Stuffed Lobster Tails. Either way, you get to enjoy a delicious meal with the natural seafood flavors you love.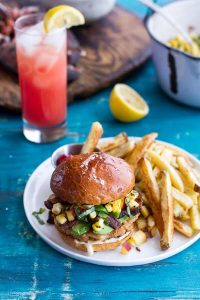 Now even though whole lobsters are the focal point of Lobsterpalooza, lobster in a recognizable form does not have to be the focal point of your dish. Take these Loaded Lobster Burgers, for example. They disguise themselves as regular patties, but one bite reveals their rich flavor that pairs so well with the homemade aioli and salsa (and more) that sit upon it. Last but not least, you can never go wrong with pizza. This Brown Butter Lobster and Spinach Pizza is a great way to introduce skeptical crowds to the power of lobster. 
How will you be preparing your Lobsterpalooza lobster? Share with us on social media!
     Instagram: @littleton_coop
     Facebook: Littleton Food Co-op