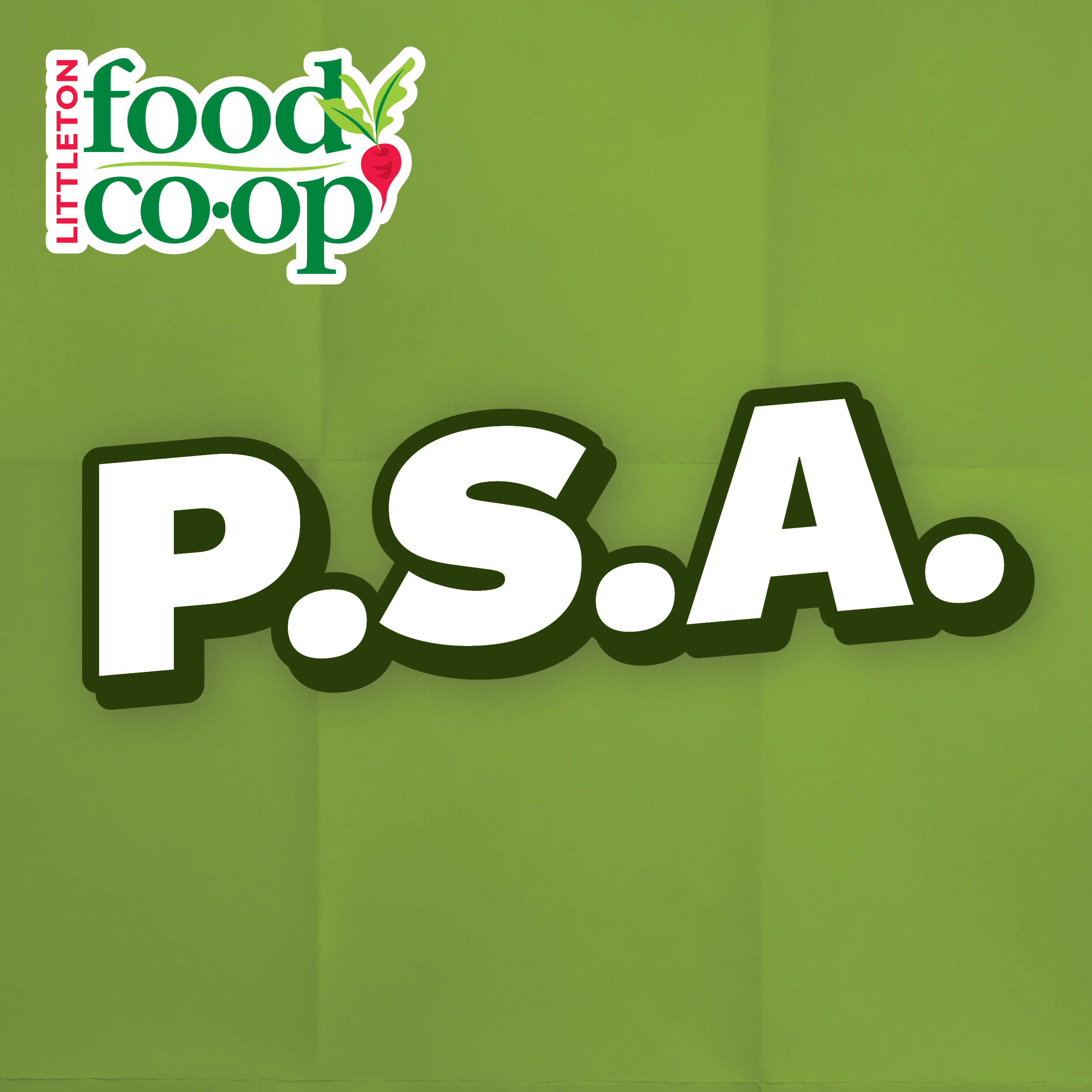 To Our Members & Community,

In the interest of transparency, we wanted to inform you that today, Monday November 9, we learned that a staff member from our store tested positive for the novel coronavirus (COVID-19).  
Upon learning of the result, we spoke with our local health department. We immediately performed additional sanitizing and disinfecting procedures in all areas of the store where that employee had worked. This employee works in the Pricing and Receiving department and has minimal contact with the public; they last worked at the co-op on Thursday November 5. They fell ill and sought medical care on Sunday November 8, and immediately self-quarantined at home as recommended by their healthcare professional. To our knowledge, the employee never exhibited symptoms while at work, and had minimal contact with customers and other employees.
The Littleton Food Co-op has identified all staff members who may have been in close contact with the affected person and is supporting these employees as they self-monitor. Our co-op has a generous sick and vacation policy, and we are working with staff members on a case-by-case basis to ensure they have the support they need. Across our co-op as part of our regular policy, we ask that any staff exhibiting symptoms of respiratory illness or fever stay home, contact our HR department, and notify their physician.
Our co-op prides itself on its cleanliness and food safety standards, and we are taking multiple steps to best serve you, care for our staff, and be a responsible member of our community. We have implemented rigorous daily cleaning practices throughout our store.  Since March, every other hour each department performs a sanitation rotation, disinfecting all common touch areas in all parts of the store.  Each night, a professional store-wide disinfection is done by our janitorial services to all common touch areas, shopping carts, offices, electronics and floors.  
Furthermore:
All staff members are pre-screened for temperature and symptoms daily before work
All staff self-monitor themselves throughout the day and stay/go home if sick
All employees are required to wear cloth face coverings at all times
All employees are asked to maintain 6-foot social distancing from others
All common areas such as offices, bathrooms, and shared electronic equipment are disinfected and cleaned routinely throughout every day.
To learn more about the steps we are taking, please visit our website at www.littletoncoop.com/covid19.
If you have any further questions, please contact us at info@littletoncoop.org.
Thank you!