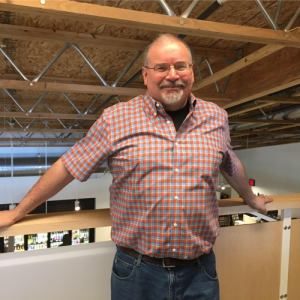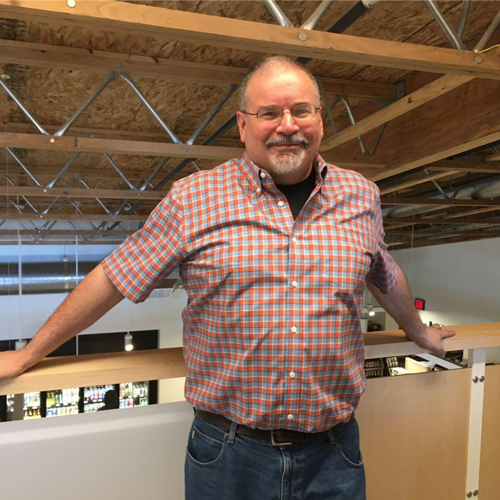 Ed King, General Manager
eking[at]littletoncoop.org
Ed has three decades of supermarket experience, including  management positions with P&C Foods, Grand Union, and Shaw's. As General Manager, he is responsible for all aspects of  the Littleton Food Co-op's operation and reports directly to the  Board of Directors. When he's not working,  Ed enjoys golfing, snowshoeing, Boston Sports and local cultural events.  Ed is also very involved with the community. Ed graduated from Hanover High School and attended the University of New Hampshire.
Chris Whiton, Operations Manager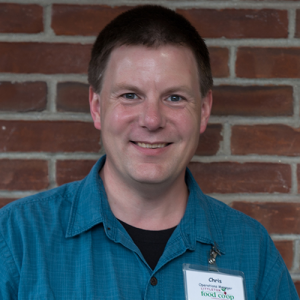 cwhiton[at]littletoncoop.org
Chris graduated from Littleton High School in 1988 and worked as a Front End Manager, Bookkeeper, and Assistant  Store Manager for over 20 years in Lincoln, N.H. He has four children and lives in Bethlehem with his  wife Wendy.  Chris devotes his free time to serving the Bethlehem Village District as Treasurer and volunteering on the Pemi Valley Search and Rescue Team, as well as  serving on their board of directors.  He also has his own photography business, White Mountain Images of Bethlehem.  When he isn't working, volunteering  or spending time with family, Chris can usually be found with his camera and tripod, hiking, snowshoeing and skiing on and off the mountain trails.
Jim Northrop, Grocery Dept. Manager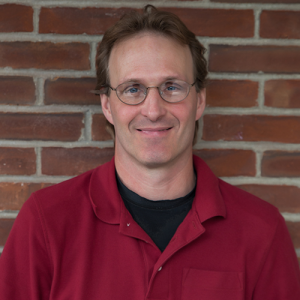 jnorthrop[at]littletoncoop.org
Jimmy has been at the co-op from day one. Jimmy has the grocery business in his blood and grew up working at his family's store — Northrop's Market in Lisbon. He also spent time at Riverview Market in Woodsville before coming to the co-op.  He spent 20 years as a Firefighter/EMT. He enjoys working with the other employees at the co-op and appreciates the wealth of knowledge they offer. He also likes that the co-op is member owned, so the customers have a say in what the store carries and how it's run. "We try really hard to make sure they're happy."  He says. Jimmy and his wife live in Lisbon and have two grown children. When he is not hard at work at the co-op, jimmy can be found hunting or fishing.
José Bonilla, Deli & Prepared Foods Dept. Manager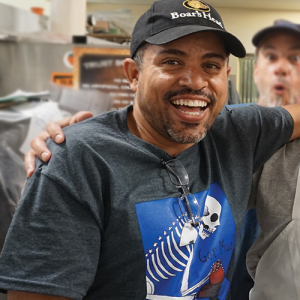 jbonilla[at]littletoncoop.org
José has three decades of food service experience going back into his high school years where he worked his way up to managing a location for a major fast-food chain. He's been a sous chef for a number of local restaurants where he learned even more about the industry.  José loves the level of community involvement here at the Co-op, he's been with us for about a year now and enjoyed getting to know the members and customers. When he's not in "deli manager mode," José enjoys working with pottery. He has his own pottery business (Nitty Gritty Pottery) which he operates out Bethlehem's 42 Maple studio (a shared studio space inside a converted church). José's pieces have traveled the world — he has pottery in Japan, China and Ireland.
Catherine Cushing, Specialty Cheese Dept. Manager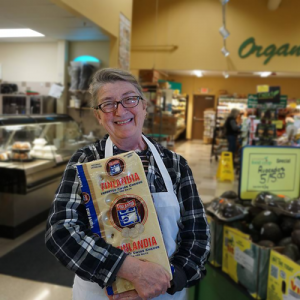 ccushing[at]littletoncoop.org
Catherine joined the Co-op in the summer of 2011. What was meant to be a temporary fill-in position quickly evolved into much more — today you can find her at the helm of our Specialty Cheese Department. In her own words; "I very much enjoy the constant interaction with customers and employees, discussing the world of cheese (and really, the world of food). I especially love it when those conversations veer off into other topics like global issues, local issues, politics, the environment, the future of food — all of those inter-related issues that human beings share across the globe." In her time off, Catherine enjoys working in her garden, walking the beach and going on exploratory car-trips through back roads and small towns "with NPR for company".
Mike Valcourt, Bakery Dept. Manager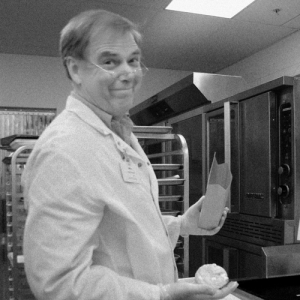 mvalcourt[at]littletoncoop.org
Mike has decades of baking experience under his belt (having previously owned and operated his own bakery in Franconia, NH). Outside of work he's an active thespian and can often be found on stage with the rest of his troupe, the Littleton-based Upstage Players.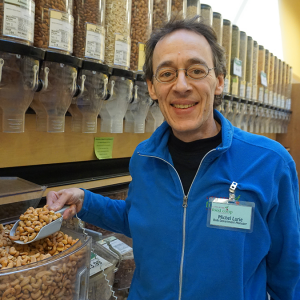 Michel Lurié, Bulk Dept. Manager
bulk[at]littletoncoop.org
Michel has decades of experience in the grocery industry, he's worked for Whole Foods in Austin Texas and, more recently — was the General Manager of the late St. Johnsbury Food Cooperative. Michel enjoys "working with a great group of team members," providing great service for our customers here at the Co-op. When he's done filling the bulk bins he enjoys night hiking (by headlamp) and listening to analog records.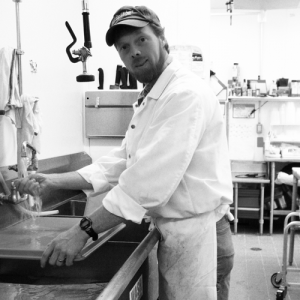 John Oakes, Meat Dept. Manager
joakes[at]littletoncoop.org
If you've visited our great meat counter, you've likely met John Oakes, one of the helpful Co-op staff in the Meat & Seafood  Department. John has worked in the food industry for about 20 years, including 15 at the former Butson's store in Littleton. He took a hiatus from grocery for a while and worked in construction, but came back to the business when the Co-op opened nearly two years ago.  Since then, he's enjoyed working with the Co-op's members and shoppers and building good customer relationships. Beyond the daily interaction with our great customers, John says he really enjoys working at the Co-op because it's member-owned and not part of a large corporation.  John has lived in the North Country all his life and currently lives in Littleton with his wife and four children. When he's not hard at work behind the counter at the Co-op, John enjoys hunting, fishing, and sports with his kids.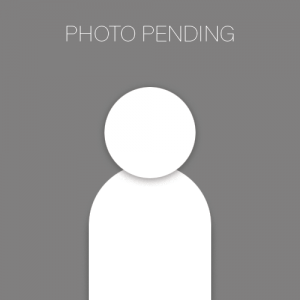 Kara Webster, Seafood Dept. Manager
kwebster[at]littletoncoop.org
You've likely talked with Kara over in the Meat & Seafood  Department, where she's worked since we opened our store.  With nearly a decade in the business, Kara knows her stuff, and  she's always happy to answer questions for our Co-op  customers. Kara has lived in the North Country since she was a tot, studied management in college, and thrives in the fast-  paced job behind the meat counter. She loves cooking, and when she's not helping our customers select the freshest fish or the perfect cut of meat, Kara is busy trying to keep up with her two boys, and the family's pets.
Charise Baker, Merchandising Manager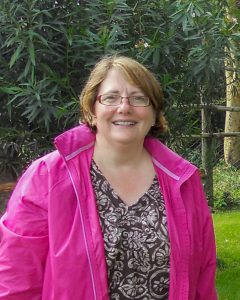 cbaker[at]littletoncoop.org
Originally from the Midwest, Charise moved to New England in 1988. She has been in the retail industry  for about 22 years, 18 years in the supermarket industry, and 13 years with a focus in food. Charise has previously managed a Natural Foods store in St. Johnsbury and has served on the Board of Directors. Charise strongly believes in the Co-op's mission and their contribution to the community. When not busy working, Charise enjoys, reading, playing golf, spending time with her husband, and catching up with her three grown children Katy, Jimmy, and Cassie.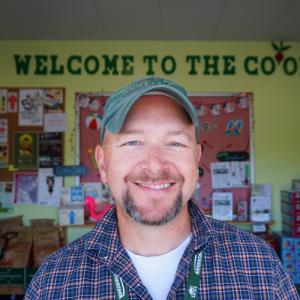 Brian Labonte, Produce Dept. Manager
blabonte[at]littletoncoop.org
Our Produce Manager, Brian, found his home in the grocery industry at age sixteen. He's been with us here at the Co-op for nearly a decade and has worn many hats including managing the dairy department and receiving. Brian enjoys working with our customers and member-owners and takes pride in his ability to connect them with whatever product they may be looking for. When Brian isn't at the Co-op he enjoys spending time outdoors, hunting or fishing, and spending time with his daughter.
Melody Fenwick, Front End Manager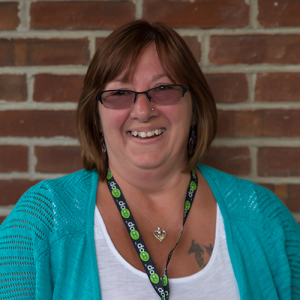 mfenwick[at]littletoncoop.org
Melody has 30+ years of customer service experience and loves working directly with the public. She's been with the co-op for eight years and loves her "co-op family." Mel's been married to her husband for 36 years, has two daughters, three granddaughters, and one grandson. She's a board member of Alder Brook Sportsman Association and loves shooting. Additionally, Mel also runs the the food pantry at the Cross Roads Church in Littleton.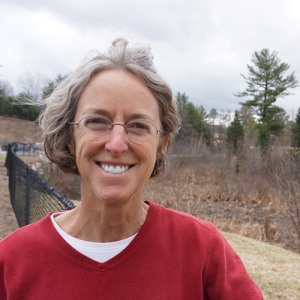 Minnie Cushing, Controller
mcushing[at]littletoncoop.org
Minnie was born and raised in Sugar Hill. Starting in her college years, she ventured out to experience other parts of the world, but she returned in the late 80's to pursue a career in gardening/landscaping. After 10 years of manual labor she decided to give her body a break and became a bookkeeper for various small businesses in the area.  She became a member and supporter of the Coop in the very beginning of its inception, and offered her services in the months preceding the store opening. She was hired on as bookkeeper and is now serving as controller. When Minnie isn't working she enjoys cycling, hiking and walking in the woods with her pup Carson.
Melissa Bridges, Human Resources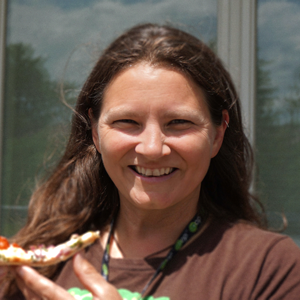 hr[at]littletoncoop.org
Melissa brings 10+ years of co-op experience and more than 20 years of local food  knowledge to the Littleton Co-op.  She is excited to be in this supporting role for her co-workers  and customers of the Littleton  Food Co-op. She lives in Vermont and moved there  from her home state of New  York  to attend New England Culinary Institute where her passion for local food was cultivated.  She has started  several community gardens in St. Johnsbury and the St. Johnsbury Local Food Alliance of which she is a currently a director.  Melissa is passionate about healthy environments, people and food and enjoys teaching about this.  When she is not enjoying growing, eating or teaching about local food, she loves lots of activities having nothing to do with food!