Littleton Co-op's Board of Directors plays a critical role in representing the Co-op's Members, by developing and maintaining the vision and long-term viability of our cooperative. The Co-op's Board consists of nine Directors who are elected by the general Co-op Membership, and each Director serves a term of three years.
Board meetings occur monthly via zoom, and Members are welcome to attend and observe – please RSVP and we will send you a link to join the next meeting. Minutes for each meeting are posted to this page, further below.
Do you have a question, comment, or idea for the Board? Contact us.
Current Board of Directors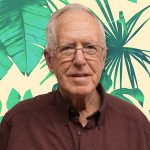 Wayne Ruggles, President of The Board
President Ruggles is a retired business owner who formerly owned and operated his own supermarket and an oil company. He's served as the President of the Board of Directors at Littleton Regional Healthcare (formerly Littleton Regional Hospital). Wayne also served for seven years as Chairman of the Board at Associated Grocers of New England, which is one of the Co-op's main suppliers and a cooperative.
Deb Rosetti-Sullivan, Vice President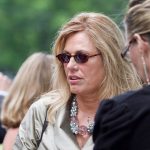 Deb has spent a lifetime in the culinary industry, from family grocery stores to eateries. She's a semi-retired Certified Executive Chef and has owned and operated her own restaurants, cafes, catering businesses, and as a specialty shop. She was the first and only woman executive chef for the Appalachian Mountain Club, and has written for food blogs as well as a cookbook. Deb is also deeply involved with the drowning prevention initiative Infant Swimming Resource. In her spare time, Deb enjoys hiking, kayaking, biking, and fronting her band, The Barnyard Incident.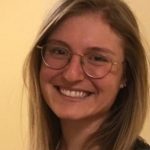 Vanessa Robbins, Secretary
Vanessa is a public health hygienist at Ammonoosuc Community Health Services with lots of experience connecting communities with whole foods, nutrition, and overall wellbeing. Much of her patient care goes beyond oral health, and includes nutrition as a means to promote wellness for people of all ages. She loves the community here, and has lots of fresh ideas for the co-op, including using her position on the Board to explore regional food options and make it easier for everyone to get the nutrition they need.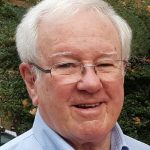 Jim Moore, Treasurer
Jim is a resident of Franconia and is a founder and former President of Adaptive Sports Partners of the North Country. He is an experienced and enthusiastic community organizer, with strong experience in operational and financial oversight as well as strategic planning for nonprofits. He believes in the co-op as a business with a conscience, and that we can continue to develop new opportunities for excellence by supporting local community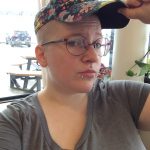 Danielle Shaw, Director
Danielle is a current employee here at the co-op, where most everyone knows her as Dani. She has worked in customer service for five years, nearly always in some sort of educational capacity. Dani describes herself as an environmentalist and conservationist who is always looking for new and innovative ways to reduce our environmental impact and to help to protect our planet. groups, and fostering cooperation among cooperatives.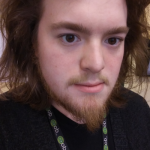 Matthew Whiton, Director
Matt currently works at the co-op as our Assistant Produce Manager, and his kind, easygoing nature and adaptability makes him a favorite at the store. He hopes to use his position on the board to advocate for his fellow employees, as well as the farmers he interacts with everyday in his current position. He strongly believes that the cooperative business model is the future of sustainability when it comes to food access and creating positive change, all of which furthers the co-op's commitment to our community and our planet.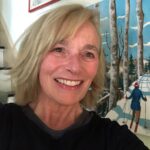 Patricia Robertson, Director
Experienced in portfolio planning, organizational design, and talent development, Patty spent her career helping individuals and companies grow. She has worked for Fortune 100s, start-ups, and non-profits across the energy, healthcare, and technology sectors. Patty holds a BA in Economics from Wellesley College and an MPA from Harvard Kennedy School. Growing up in a rural farming town Patty had her first job at five as a potato picker. In her free-time she likes to hike, do yoga, and coach non-profit leaders. She holds a design patent, is an aspiring novelist, and lives in Sugar Hill, NH on her family's farm.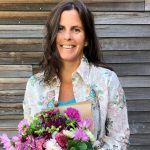 Kirsten Scobie, Director
Kirsten loves fresh produce and cares about the local food system in northern New England. She owns her own business, Persimmon Consulting, where she works with foundations, businesses, and individuals on their philanthropy and funding strategies. She is passionate about designing philanthropic portfolios with a social and racial justice lens, including community development, local agriculture, and engaged democracy. She hopes to learn more about the cooperative model and how to make good food more accessible. She is the owner of 27peonies – a micro flower garden – selling wholesale and retail cut flowers throughout the summer. She lives in Lancaster with her family.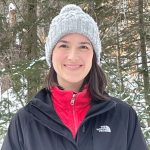 Casey Wilkins, Director
Casey and her family moved to the area nearly three years ago. She has a Master's degree in Sustainable Food Systems and a background in environmental science and education. She is excited to work with the Co-op to support the local food system in Littleton. Casey is particularly interested in helping local farmers compete with the 'big name' brands, as well as supporting access to healthy, environmentally and socially responsible food for the larger community.
Join Our Board
If you're passionate about good food, community, and helping our Cooperative thrive and grow, and you're a Member with four or more shares, then we think you'd be an excellent Board Director! Applications to become a Candidate in our Annual Board Election are open from early February through mid-March.
Become a Board Candidate (applications for 2021 are currently closed)
Annual Board Election
Each year our Members vote to elect new Directors to join our current Board. The 2021 Board Election was held from April 30 through May 15, 2021.
Board Meeting Minutes
2021
November 2021 – No Meeting
September 2021 – No Meeting – Annual Board Retreat
2020
Archive
Minutes from previous years are available upon request.