Current Board Members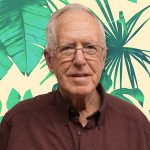 Wayne Ruggles, President of The Board
President Ruggles is a retired business owner who formerly owned and operated his own supermarket and an oil company. He's served as the President of the Board of Directors at Littleton Regional Healthcare (formerly Littleton Regional Hospital). Wayne also served for seven years as Chairman of the Board at Associated Grocers of New England, which is one of the Co-op's main suppliers and a cooperative.
Deb Rosetti-Sullivan, Vice President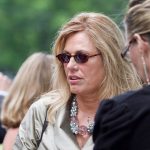 Deb has spent a lifetime in the culinary industry, from family grocery stores to eateries. She's a semi-retired Certified Executive Chef and has owned and operated her own restaurants, cafes, catering businesses, and as a specialty shop. She was the first and only woman executive chef for the Appalachian Mountain Club, and has written for food blogs as well as a cookbook. Deb is also deeply involved with the drowning prevention initiative Infant Swimming Resource. In her spare time, Deb enjoys hiking, kayaking, biking, and fronting her band, The Barnyard Incident.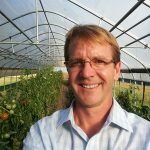 Luther Kinney, Treasurer
Luther was born and raised on a fourth-generation dairy farm in Northern Vermont. He's currently the Director of Property Management at AHEAD (Affordable Housing, Education & Development). Prior to joining AHEAD, Luther and his wife Zora owned and operated Ski Hearth Farm in Sugar Hill, where they raised organic produce for more than a decade. Luther is intensely involved in the community — he's served on the Lafayette Elementary School Board, Pemi Valley Search and Rescue, and the University of New Hampshire Advisory Council for Grafton County.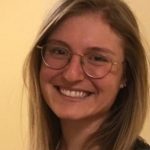 Vanessa Robbins, Secretary
Vanessa is a public health hygienist at Ammonoosuc Community Health Services with lots of experience connecting communities with whole foods, nutrition, and overall wellbeing. Much of her patient care goes beyond oral health, and includes nutrition as a means to promote wellness for people of all ages. She loves the community here, and has lots of fresh ideas for the co-op, including using her position on the Board to explore regional food options and make it easier for everyone to get the nutrition they need.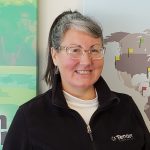 Stephanie Bournival, Director
Born and raised in New Hampshire, Stephanie grew up spending the majority of her years living in the Seacoast Region. She currently works at Tender Corporation as their Director of Human Resources. Stephanie holds a Professional in Human Resources credential through the Human Resources Certification Institute, as well as the Society of Human Resources Management. In addition to her HR certifications, Stephanie is also a certified life-coach who enjoys connecting with people and communities and helping them prosper.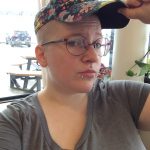 Danielle Shaw, Director
Danielle is a current employee here at the co-op, where most everyone knows her as Dani. She has worked in customer service for five years, nearly always in some sort of educational capacity. Dani describes herself as an environmentalist and conservationist who is always looking for new and innovative ways to reduce our environmental impact and to help to protect our planet.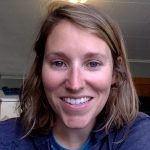 Angela Figallo-McShane, Director
Angela currently teaches physical education at Profile High School in Franconia, NH. She is the Director of the North Country Soccer Camp, and is currently on the Board for Friends of Profile Trails. She previously served on the Board of Directors for the New Hampshire Alliance for Health, Physical Education, Recreation & Dance. She is deeply interested in sustainability and advocates for green initiatives here at the co-op.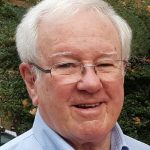 Jim Moore, Director
Jim is a resident of Franconia and is a founder and former President of Adaptive Sports Partners of the North Country. He is an experienced and enthusiastic community organizer, with strong experience in operational and financial oversight as well as strategic planning for nonprofits. He believes in the co-op as a business with a conscience, and that we can continue to develop new opportunities for excellence by supporting local community groups, and fostering cooperation among cooperatives.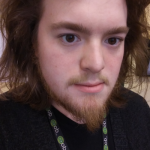 Matthew Whiton, Director
Matt currently works at the co-op as our Assistant Produce Manager, and his kind, easygoing nature and adaptability makes him a favorite at the store. He hopes to use his position on the board to advocate for his fellow employees, as well as the farmers he interacts with everyday in his current position. He strongly believes that the cooperative business model is the future of sustainability when it comes to food access and creating positive change, all of which furthers the co-op's commitment to our community and our planet.
Contact the Board of Directors.
---
Board Meeting Minutes
2020
2019
2018